MEET OUR CARING TEAM
Mascot Medical and Dental Centre has been providing medical care to the Mascot community for more than 30 years. Our trusted team of dedicated doctors are committed to continuing to provide the best care for you and your family, both now and into the future.
Dr. Stephen Simmons
MBBS (HONS)
Managing Director, Specialist General Practitioner, Injury Management Consultant – NSW Workcover Accredited, Workcover Authorised Medical Practitioner NSW.
Dr. Simmons Completed a Bachelor of Medicine and Bachelor of Surgery Degree (Honours) in 1984 at UNSW. He has a particular interest, and experience in the diagnosis and primary management of Skin Cancer, and in Occupational and Environmental Medicine.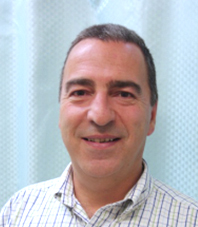 Dr. Michael Orphanides
MBBS
Dr Orphanides attended The University of Sydney and obtained the degrees of Bachelor and Medicine and Bachelor of Surgery.
Subsequently, he worked at a number of hospitals in and around Sydney, obtained a broad range of medical experiences. After stints in practices in Port Kembla and Randwick, Michael has been a busy member of our practice for over 20 years.
He has varied medical interests, but in particular is attracted to paediatrics, cardiology and obstetrics. He is involved in Shared Antenatal Care with Royal Hospital for Women (Randwick), King George V Hospital (Camperdown) and St George Hospital (Kogarah).
Dr. Diana Richards
MBBS (HONS)
Dr. Richards graduated from UNSW with a Bachelor of Medicine and Bachelor of Surgery (Honours). She was then a resident at Royal North Shore Hospital for 2 years, after which she worked at several general practices in Sydney and regional areas.
Dr. Richards has been a doctor at Mascot Medical and Dental Centre since 1999 and enjoys the variety of general practice. She also provides shared antenatal care in association with the Royal Hospital for Women at Randwick.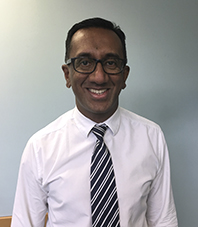 Dr. Vin Nayanar
MBBS (HONS) FRACGP
Dr. Nayanar has been a doctor at Mascot Medical since 1991.
Dr. Joy Fletcher
MBBS (HONS) B.MED SC. (HONS)
Dr. Fletcher has been a doctor at Mascot Medical and Dental Centre since 2007. Her special interests include women's health and community based medicine.
Dr. Anthony Stanley
MBBS
Dr. Anthony Stanley completed his medical degree at University of Sydney in 2005. He undertook six years of hospital training based in the St. George and Sutherland Hospital network, including various NSW regional base hospitals before completing GP training in metropolitan Sydney with GP Synergy. He spent four years working in various general practice clinics throughout Sydney before joining Mascot Medical and Dental Centre in 2016. He is interested in many aspects of general practice, particularly men's health and chronic illnesses such as diabetes, cardiovascular and respiratory diseases
Dr. Comerie Pagunuran-Perez
MD FRACGP B Sci (Zoology)
Dr. Perez attained her Medical Degree and Bachelor of Science in the Philippines, where she also finished an accredited training in Emergency Medicine. She worked in the Emergency Departments of the SydneySW and SE Area Health Services for a number of years prior to pursuing GP training. After obtaining her FRACGP in 2013, she stayed on and served in a busy practice in the Mid North Coast where she encountered a wide variety of patient presentations and enjoyed all aspects of rural medicine. She has continuing interest in attending to patients from different demographic and cultural backgrounds.
Dr Varun Sahni
MBBS, MSurg (Ortho)
Dr Sahni graduated with an MBBS from University of Western Australia in 2009. He Completed his intern and resident years at Royal North Shore Hospital. He has gained experience in paediatrics working 18th months at Westmead Children Hospital, as well as general medicine, extensive experience in orthopaedics, as well as ICU and Emergency medicine.
Dr Sahni was awarded Master of Surgery from Sydney university in 2015.
From 2020 he has been a lecturer in anatomy at UNSW teaching the next generation of medical students in Australia and overseas.
Dr Sahni has an interest in sport medicine having played grade cricket for nearly 2 decades as well as previously being the Newtown Jets team doctors.
Dr Sahni specific interests include mental health, sports medicine, preventative care, paediatric and orthopaedic medicine.
Hussein Lami (Podiatrist)
BHS (UWS), MA. Podiatric Medicine (UWS)
Hussein graduated from Western Sydney University, with a bachelor's degree in Health Sciences and a Masters Degree in Podiatric Medicine.
His passion for podiatry continues, especially in lower limb biomechanics. He aspires to be of great influence in the field by growing and further developing his clinical skills and knowledge. He believes his patients come first.
Hussein became a podiatrist to better and enrich the care and treatment of biomechanical issues of the body, ensuring and achieving the best results possible. He has certified training in lower limb biomechanics, postural analysis, focusing on foot manipulation & mobilisations, shockwave therapy, dry needling, orthotic prescription & fabrication and injection therapy.
Ali Okaili (Podiatrist)
B. Podiatric Medicine (UWS)
Ali prides himself on being a patient centred practitioner who goes above and beyond to achieve pain relief and patient goals. The most important qualities to Ali are care, listening and maintaining a relaxed environment for his patients and himself.
Ali has experience in treating a wide range of foot and nail conditions. More notably, the relief achieved for a patient when treating a painful ingrown toenail or a persistent plantar wart is rewarding to him.
Ali has a natural affinity to biomechanics and has a deep interest in working out different foot problems and how they're related to the ankles, knees, hips and upper body. His biomechanical knowledge is aided by his desire to continually develop his skillset by taking part in dry needling and joint mobilisation courses.
Outside of work hours, Ali enjoys reading, running and hiking, as well as playing soccer every week and avidly discussing all the latest happenings in the sporting world!
Join the Team
Mascot Medical and Dental has a well supported placement program. If you are interested in a position please contact:
Vicki Coleman, Group General Manager | vcoleman@immex.com.au
I worked at Mascot Medical and Dental Centre in 2019 as a Registrar. The practice offers exposure to a wide variety of patients across various demographics. There is a good mix of elderly patients who have lived in the local area for several decades, as well as young professionals and their families. Given the practice's proximity to the airport and universities, you will also be exposed to students, airport staff and travellers.

The doctors at the practice are extremely friendly and approachable, I never felt like a burden and could knock on anyone's door. Each doctor had their own special interests on top of general practice such as women's health, drug and alcohol medicine, dermatology etc. My supervisor, Dr Oliver Smith is extremely supportive and knowledgeable. He was easy to approach and you can talk to him about anything. The practice principle Dr Stephen Simmons has a wealth of knowledge in Dermatology and Occupational Medicine and will take every opportunity to show you interesting cases. The administrative staff are supportive, especially Kerrie the practice manager at the Mascot centre who is very flexible, understanding and made my time there so comfortable.

I thoroughly enjoyed my time at Mascot Medical Centre and would recommend the term if you have an interest in developing further skills in Dermatology, Occupational Health, Sexual Health, Geriatrics, Mental Health, Children under 5 and Drug and Alcohol Medicine.

Dr Harini Lakshmi
I was employed at Mascot Medical and Dental Centre as a GP registrar during the latter part of my training. I initially worked there part-time during my academic GP term, and chose to stay on during my extension awaiting fellowship term and also for about 3 months after attaining fellowship. Had I not moved to the UK at this point, I would have continued as a fully qualified GP at this practice with no hesitation.

Mascot is situated in very close proximity to the city, but despite its inner urban location, there is a very broad mix of medical presentations to this practice. The practice is about 30 years old and has a large base of long-term patients. There is a high proportion of chronic and complex illnesses. There is much cultural diversity in the patient population, ranging from older European immigrants, to new south-east Asian and subcontinental immigrants, as well as young families and university students due to the progressive gentrification of the area. As a female GP, you will get the opportunity to practice a lot of women and children's medicine.

The supervision that I received at MMDC was excellent! Dr. Oliver Smith is an experienced GP trainer in the UK who has also supervised a number of GP synergy registrars since moving to Australia. He is extremely approachable, and eager to teach. He has been a brilliant mentor and has gone out of his way to provide guidance and support. The GPs at MMDC have a wide range of special interests including palliative care, antenatal shared care, addiction medicine, multi-cultural medicine, occupational health, mental health and skin cancer. The practice is well set up for minor procedures and you will get excellent supervision to hone your skills in areas such as skin excisions, suturing etc. I found all the GPs to be very approachable and keen to share knowledge from their various areas of special interest. My learning and growth as a GP registrar was definitely enhanced by working in a team with these experienced GPs.

The practice staff were friendly and accommodating. You don't get a 10am morning tea/ coffee delivered to your office at every practice!

I would recommend this practice to any GP registrar.

Dr. Isuru Ratnayake